We'll provide you with How To'S and other educational content.
Learn new tips & tricks for surviving any emergency situation.
Dangerous Fires That Could Threaten Lives
Dangerous Fires That Could Threaten Lives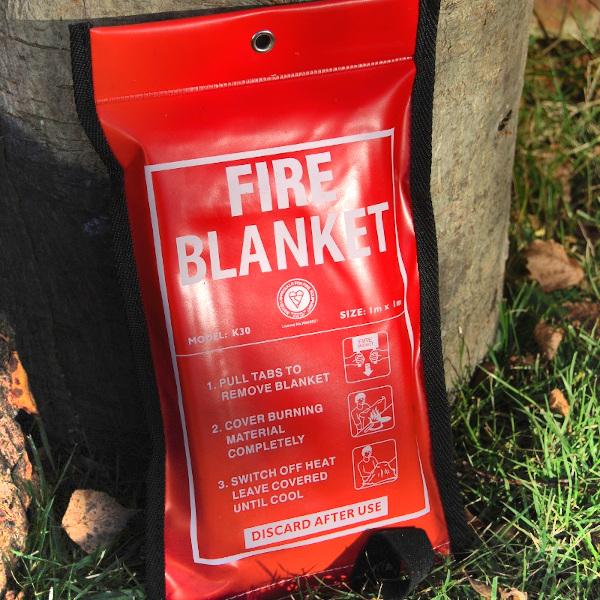 Fire. It's your best friend when you're out in the wilderness, cold and hungry. More times than not, it'll up your chances of survival and make your life worth living.  But it can be your worst enemy, too, when uncontained. The bare stats are grim: it has destroyed more property and ruined more human lives than can be counted. 
Learning to make a fire  was one of your first survival lessons. You've practiced using the basics to start one wherever you are, whether at your own home or far from all human help. But what about fire containment? Have you got the skills it takes to squash a hungry house fire? Can you avoid a bushfire if you catch it early enough?
Let's walk you through some of the most dangerous fires that threaten lives everyday. We'll talk about the best response to each of them. Then I want to share with you one useful fire containment tool that I, personally, don't like to be without... 
There's a reason cooking fires are first on any fireman's list. You've got high heat, cooking grease, and you're likely in a hurry.  Flammable materials are close at hand. All this is true whether you're hking out in the bush or at home in the big city. Cooking is dangerous, though we do it everyday.
Here's the cardinal rule: never leave a cooking fire unattended. Rule number two? Keep a safety zone (1-meter radius) around your cooking space. Flammable articles should never be allowed into this safety zone. In the bush, watch out for dried grass, dry tinder, and your own clothes. When you're in the city, you'll want to be just as careful with dish towels, cookbooks, paper towels and the cooking oil.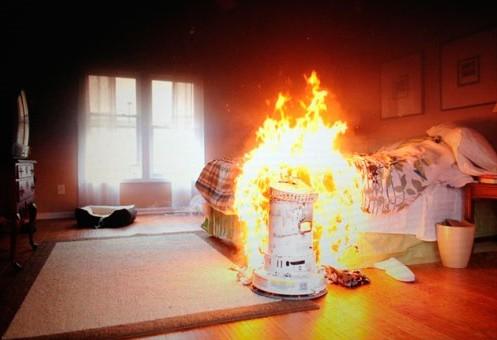 Heating elements turn out to be the second largest cause of home fires. In a way, that's not surprising. We all need to get warm. And while never leaving your cooking is sensible, never leaving your furnace is much more impractical. Falling asleep in your cabin with the woodstove going is perfectly alright—but only if you've taken a few precautions beforehand.
Inspect your heating system regularly. If you have a basic wood burning stove, your yearly inspection may be a basic chimney check, done by yourself. You will also need to be vigilant on a day-to day basis. Ensure that nothing that could catch fire is placed on or near the stove. Checking your furnace's 'safety zone' should be part of your evening routine. Check again before leaving your house for any amount of time.
If your furnace is more complicated or you have electric heating, a self-check may not be enough. Have a heating tech in at least once a year to make sure that everything is in order.  Portable heaters should never be put next to furniture or curtains. 
There's one more word of caution I need to give you about this. Never use your woodstove or heaters to dry your clothes or shoes. This always seems obvious until the day you come in cold and soaked, no way to get dry, and the stove (or portable heater) seems an answer straight from heaven. If you absolutely must dry your wet socks on the woodstove, use the same precautions you'd use when cooking. Stand watching them the whole time. 
Electricity fires come in third as the most common cause of household fires. These fires are often caused by old, worn-out electronics.  Check to make sure that your appliances don't have frayed cords. Don't run electrical wires under rugs, and don't overuse extension cords. 
Other electric fires happen when a high wattage bulb is paired with a light fixture made for lower power light. Always check the max wattage on your lighting fixture before you install a bulb. Don't add extra paper or fabric to lampshades. 
If you find yourself with an electric fire, never use water to put it out. It could give you major electric shock and even make the fire worse.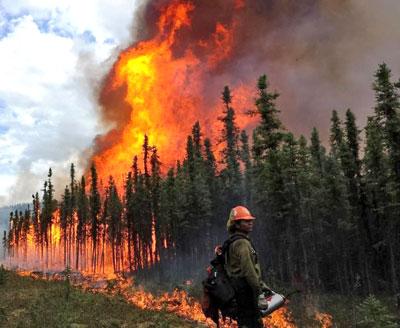 Wildfires: they ravaged 1.1 million acres of prime land in 2019 alone, and caused billions of dollars worth of damage. Bush fires sometimes arise from natural causes, but more often they're the result of our forays into nature. A cooking fire accident. A camp fire that was left smoldering. A cigarette by the side of the road. 
Again, the best prevention is to be alert,  be vigilant. Never leave a campfire unattended. Don't throw away cigarette butts. Be prepared with basic fire-fighting equipment when you're out in the bush.
Prevention is helpful, but you should be ready for Murphy's law: anything that can go wrong will go wrong and you'll have to fight a fire. Have a game plan ready in case the worse happens. Decide what you'll do, with the resources you've got, if an uncontained fire should break out.
Remember that fires feed on both fuel and oxygen. If you can cut off the supply of either any fire will die out. Often, cutting off oxygen is the best bet. While some serious stomping with a hiking boot will be enough to kill a little fire, you shouldn't try it when the flames are higher than a few inches.  Earth and water can both be used to smother fires. Finding a usable quantity quickly turns out to be the biggest hurdle. 
One of my favorite fire-fighting tools is the fire blanket. The benefit of this is that, unlike a hefty fire extinguisher, it can easily be stowed away in a hiking backpack. These fire blankets are made of fiberglass. They come packed in a handy red sleeve that can easily be opened in an emergency . No expertise is needed;  even a child can manage them. All you need to do is pull the blanket out of its sleeve. Spread it out in front of you, then and place it over the fire. Oxygen will be cut off, and the fire goes out right away. You do want to keep the blanket in place for some time-- half an hour, min. This ensures the live coals do not break into flames again when re-exposed to oxygen. 
Be a survivor. If you're well prepared and vigilant, there should be nothing you can't handle. 
To help promote fire safety, we are currently offering up to 40% off our Emergency Fire Blanket for a limited time.
:|zpendofcontent|:
SHARE YOUR STORIES WITH #PREPAREDHERO
Follow @preparedhero For More Survival Gear
QUESTIONS OR FEEDBACK?
We Would Love To Hear From You!
EMAIL SUPPORT
PHONE SUPPORT
MAILING ADDRESS
Prepared Hero 431-2967 Dundas St. W. Toronto, ON M6P 1Z2
P.S If you are an influencer or writer in the preparedness space, we would love to work with you! Feel free to reach out and tell us more about yourself.