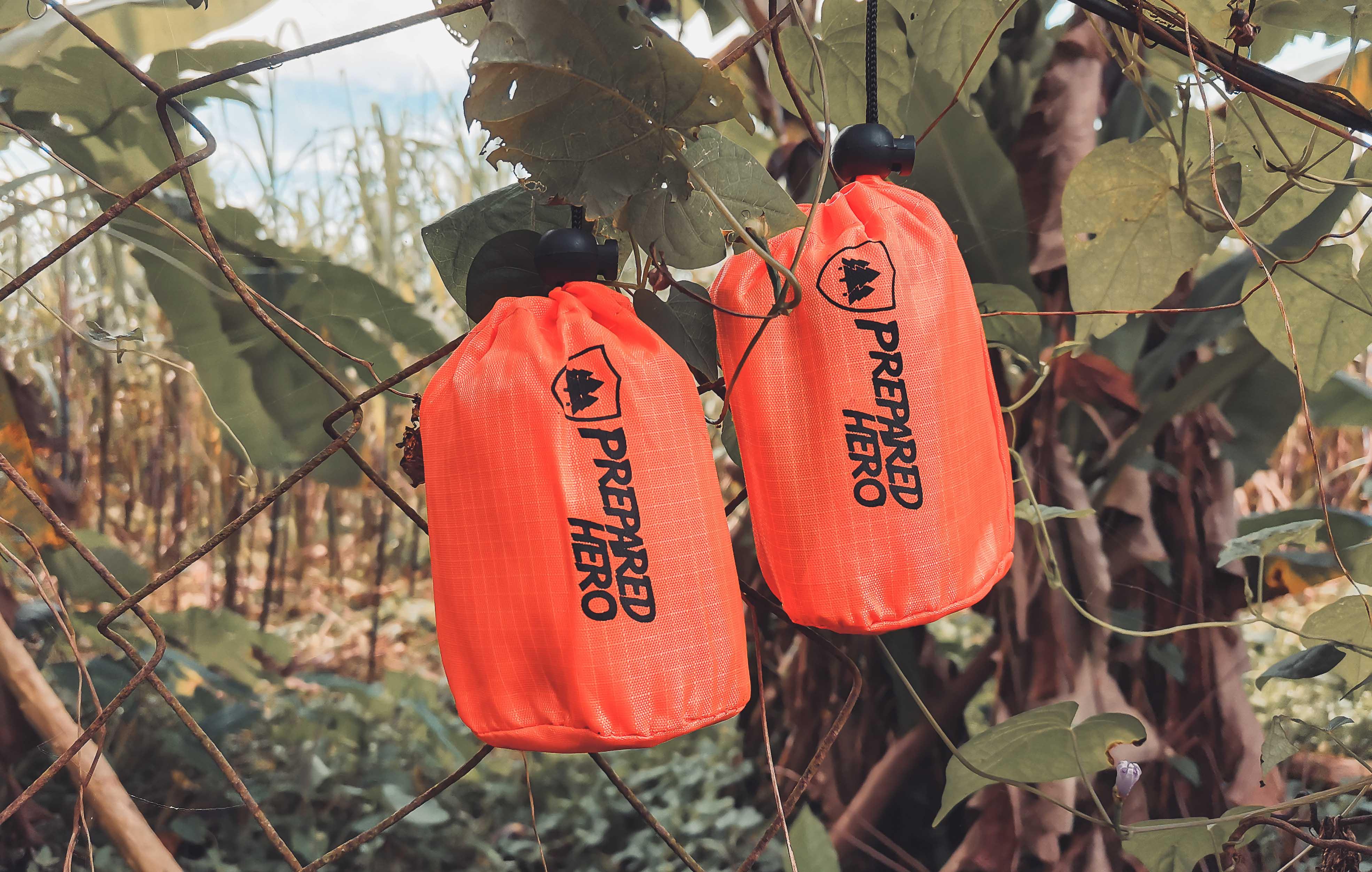 "It's a must-have survival tool. It helped me get out of a very bad situation."
This is your chance to keep you and your family safe against a danger that kills over 5000 people in the US wilderness every year!
Read More..
TOP SELLING & CURRENTLY TRENDING GEAR
You May Also Like
Customer Happiness Is Our #1 Priority
LOVED & TRUSTED BY THOUSANDS IN THE USA
I bought 4, one for myself and foe the homes of my 3 sons! Fire extinguishers are often expired, and this makes me feel so good knowing that we all have a blanket in case of an emergency!
I am big on being prepared in order to protect my family. Keeping a few in the trunk is a MUST in cold temperatures. I'll never go anywhere without my survival pack.
So cool what technology brings us these days. Love these vs hand disposables. It'll save me money in the end and it's a great backup when my phone battery is running low.
Now that my teens have started cooking (and frying!) food for themselves, I am relieved to know that we have a reliable fire blanket and sturdy hook right under the stove just in case! Great product... Great peace of mind!
Frequent Questions
Still Not Sure? Find Answers Here
Our Shipping Times
Our shipping normally takes 1.5-3 weeks to ship. Exceptions to this are; Holidays, Festivals, Events, etc. Please refer to our 'Shipping Policy' for more details.
Where are your products from?
Prepared Hero headquarters are located in Ontario, Canada. Our product design is spearheaded in New Hampshire, United States. We have fulfillment centers located around the world. To keep a diverse group of products you will love, we go far and wide and look across the globe for talented designers to provide the best quality products. Depending on what product you order, or where the designer/distributor is located, will determine where your product ships out from. We work with businesses in the US, UK, Canada, China, and Australia primarily. Learn more about us on the 'Our Story' page.
Can I get a refund if I don't like the product?
Definitely! Please refer to our 'Refund Policy' to learn more.
Are you trusted? How do I know if my private information is secure with you?
Absolutely! Yes, we are verified and trusted. We have a GUARANTEED safe check out. Our customer service makes refunds and other inquiries simple and hassle free, we want to ensure your purchase is amazing. When shopping with us all your information is secure. We use SSL security to ensure all your personal information is encrypted. We do not store your credit card information and it will only be used one-time-only upon purchasing of your product. Then your credit card information will be purged. In fact, we only see the last 4 digits of your credit card.
How do I track my package?
We provide our customers with a tracking number after their purchase has been processed which can be tracked through our website. Once you receive a tracking number, you can check the status of your shipment on our 'Track Order' page.
I did not get a tracking number, what do I do?
Once your order has been completely processed, we will email you a tracking number (typically within 1-3 days of your purchase). If you did not get a tracking number after 5 days of your order, you can simply request yours via email (Support@preparedhero.com) and we will gladly provide you with one.
If you aren't happy with your order for any reason,

contact us within 30 days and we'll make things right or we'll refund 100% of your purchase price.
QUESTIONS OR FEEDBACK?
We Would Love To Hear From You!
EMAIL SUPPORT
Email us for any questions or concerns at Support@preparedhero.com
PHONE SUPPORT
Call us for any questions or concerns at 1-833-669-4376.
MAILING ADDRESS
30 N Gould St Ste R Sheridan WY 82801, United States
P.S If you are an influencer or writer in the preparedness space, we would love to work with you! Feel free to reach out and tell us more about yourself.
REVIEWS
See What Customers Are Saying!