BUNDLE DEAL: FREE Shipping + 42% Off Today ONLY!
Anxious That A Disastrous House Fire Could Threaten Your Family? A Safe, Affordable Solution Is Here! Put Sudden Fires Out Quickly!
Without burn risks, using uncertain old remedies or breaking the bank
Anyone can use it - from children to grandparents, it's safe for the whole family
None of the confusion or questions associated with many fire extinguishers 
Completely non-toxic and safe for kids, pets and the environment
Get Up To 42% Off Today!
Over 210,000 Real Satisfied Customers
30-Day Money Back Guarantee
If you're not happy with your purchase, for whatever reason, we'll send your money back. No hassles, no questions asked.
FREE SHIPPING
We offer free shipping and handling on all orders over $60.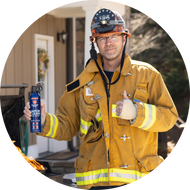 Fire Captain Approved
Protect your home from fire accidents, giving your family peace of mind.
The End Of Stressful Concerns About What You Would Do If There's Ever A Fire 
If you're reading this, chances are you're concerned about your family's ability to stay safe during a fire emergency. This is a great first step. Studies show that 19% of American families have no fire safety plan in place at all.
And it shows. There are more than 350,000 house fires in the country per year, nearly 3,000 of them deadly.
Worst of all is the knowledge that many of these fires are preventable, when steps are taken to catch these fires when they are small and manageable. 
Using its special quick-release, biodegradable formula, the Vapor Clean Fire Spray from Prepared Hero extinguishes a fire easily and swiftly, without damage to persons or property.
Years Of Discovery And Research
You've probably heard of, or even tried, other methods of putting out home fires that others swear by. The simple truth is that many of these do not work reliably in every situation. This false sense of security is what results in many of the horrific fire tragedies we see so often in the news.
Fire extinguishers have been known to be confusing to many consumers. Old remedies like pan lids and baking soda can be effective, but have serious limitations in some cases.
Prepared Hero consulted with a panel of dedicated, concerned emergency response professionals, determined to develop a product that is
Easy to use
Effective every time
Safe for anyone in the family
They discovered that these elements would be the keys to success for home fire safety.
Effective, Worry-Free Readiness Is Available To You, Right Now
The Vapor Clean Fire Spray's foaming spray extinguishes a fire decisively and quickly. 
To extinguish a fire rapidly, the Spray:
Deprives fire of needed oxygen
Chemically separates the fire from its fuel source
Renders the fuel source ineffective
You're able to confidently and securely stop small fires in their tracks.
And one canister may be used several times, so it can save your home and family again and again.
Effective Against Several Types Of Sudden Fires
One of the drawbacks to fire extinguishers is that one has to be aware of which extinguishers work on which types of fires.
In fact, studies show that 83% of Americans don't know how to use a fire extinguisher properly.
With the Vapor Clean Fire Spray, this concern goes out the window.
It's effective against:
Grease fires
Electrical fires
Wood fires
Paper fires
Flammable liquid fires
Fire Protection That Anyone Can Use
Almost any member of the family can use the Vapor Clean Fire Spray from Prepared Hero.
Older family members, teens and—with proper, responsible instruction—even kids can use this product to extinguish small fires before they turn into catastrophic emergencies.
There's no need to waste precious seconds waiting for the family member who "knows what to do" to come along. Anyone can be a hero with the Vapor Clean Fire Spray.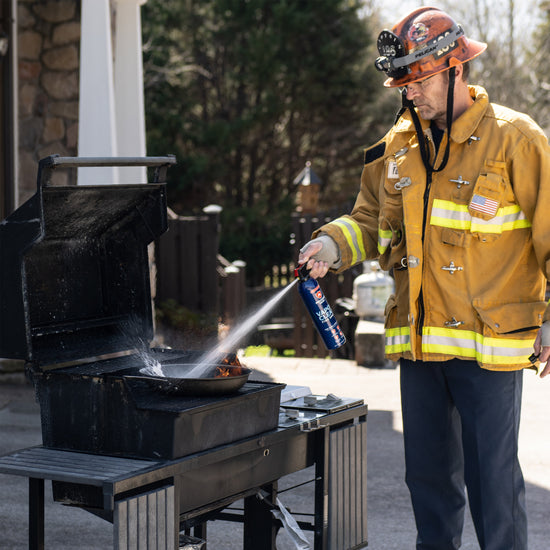 Ready To Work Any And Every Time
The Vapor Clean Fire Spray features a water-based extinguishing agent that quickly cools ignition and re-ignition of fires, drenching any "hot spots" that might form. 
Keep it in a nearby kitchen cupboard, so it's ready to use at a moment's notice..
It can also be stored in a garage, in an emergency "bug-out" kit or in a car. Take it on camping trips to extinguish out-of-control campfires or barbecues.
SAVE UP TO 42% - ACT NOW!
Approved By Firefighters Across The Country
The Vapor Clean Fire Spray has been rigorously tested for dependability, and is approved for use by emergency response officials across the country. 
The panel of experts consulted by Prepared Hero is excited to support a reliable fire protection solution that anyone can use. This product is CE HS&E certified and meets EN-1869:1997 standards.
More affordable than many fire extinguishers, and less risky than home remedies, the Vapor Clean Fire Spray is one of the best fire safety products on the market.
Eliminate fire quickly without the complexity, bulk or mess
Vapor Clean Fire Spray Vs Extinguisher

Fire Extinguisher
Other Fire Spray
Lightweight
Easy Cleanup
Simple to use
Organic & Non-toxic
Eliminate Fire
Pet & Child safe
Customer Support
Recent reviews...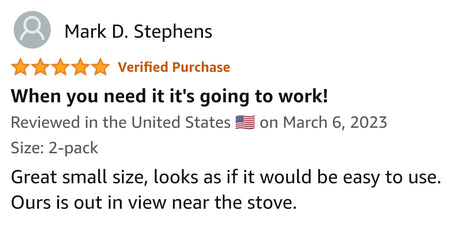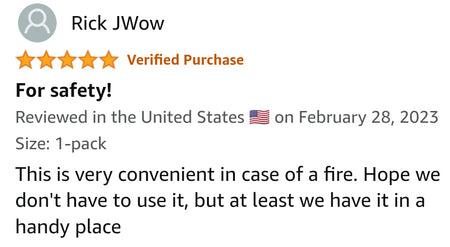 Authoritative Application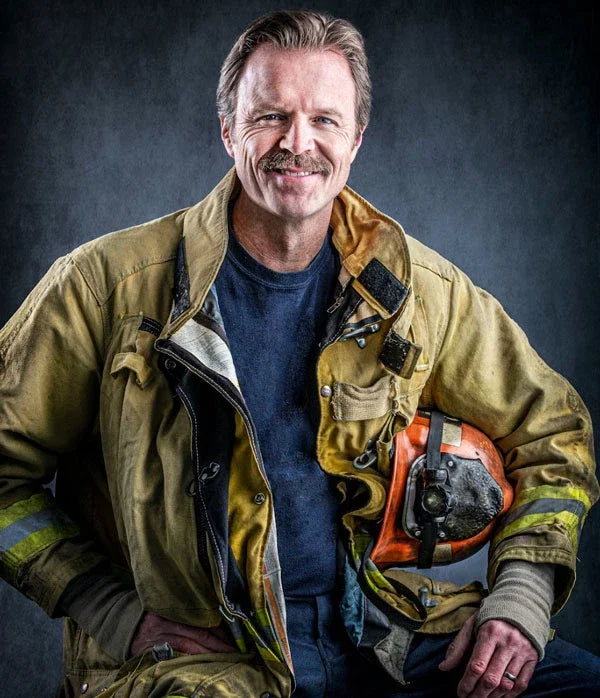 All fires can be extinguished by cooling, smothering, starving or by interrupting the combustion process to extinguish the fire.
Smothering: limiting oxygen by preventing air from reaching the seat of the fire to allow the combustion process to reduce the oxygen content in the confined atmosphere until it extinguishes itself
Starving: limiting fuel by removing potential fuel from the vicinity of the fire, removing the fire from the mass of combustible materials or by dividing the burning material into smaller fires that can be extinguished more easily
From: National Fire Chiefs Council
https://www.ukfrs.com/modal/general-cm/13785/313689/document/nojs
How To Use
Step: 1
 Keep the spray in a convenient location, in case of fire
Step: 2
Remove safety tab and, at a safe distance, aim at the base of the fire
Step: 3
Spray the base until the fire is extinguished
Step: 4
Enjoy the peace of mind that comes from protecting your home
Safely Eliminate Fire… FAST!
Vapor Clean Fire Spray
Puts Out Fire Fast — Anyone in the household can use this to keep the family safe!
$34.99
As low as $19.99/ea
Save 42%
Act Now and You'll Get:
Just aim and spray
Stop electrical, grease, gas & more!
20.3 oz of fire-stopping power!
CHOOSE YOUR BUNDLE
Puts Out Fire Fast — Anyone in the household can use this to keep the family safe!
30-Day Risk-Free Guarantee
Try it RISK-FREE for 30 days. If you're not satisfied with your purchase and fully convinced that this product can protect your home and family - we don't want your money! Our 30-Day Money-Back Guarantee policy will make it right for you. Just contact our customer support team via email at support@preparedhero.com or by phone at 1-833-669-4376 and ask for a full refund. 
Buying items online can be a daunting task, so we want you to be aware of the absolute ZERO risks in buying something from us and trying it out. If you don't like it, no hard feelings, we'll make it right. We want you to feel safe and confident, not only when using our products, but also when shopping with us.
We have 24/7/365 Online Email Support. Please contact us if you need any assistance.
Over 210,000+ Families Protected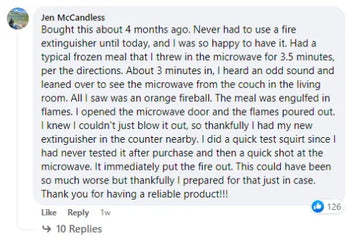 Frequently asked questions
North America (US/CA): Domestic orders will be shipped via USPS from our USA warehouses. A tracking number will be issued to your email. Please allow 2-10 business days for delivery.
The Vapor Clean Fire Spray works on most common fires. This includes grease, electrical, wood, paper and battery fires. It can also be sprayed on one's body to protect from fire, without harm to the body.
No. We never recommend re-using any kind of fire extinguisher. It's always safer to have a full bottle for any future emergency.
To be on the safe side, we recommend replacing unused canisters every three years to prevent malfunction in an emergency situation.
Yes, they are commonly recommended by fire departments and emergency services. This product is CE HS&E certified and meets EN-1869:1997 standards